Community Radio: It's a Lot More than Just Turning a Dial to Listen In
These days, people are more likely to check out their favorite radio station's content on a computer or smart phone. The Internet has revolutionized the delivery of smart media. In the old days, once you had gone beyond the distance of your station's tower, you were out of luck. We'll still utilize a radio antenna and tower for local transmission in Fayette County, but we'll also utilize the Internet to stream music, weather, sports, and news to your device anywhere on the globe where you can get an Internet signal. It's a brave new world.
What You'll See and Hear from KTIM 89.1 FM in La Grange/Fayette County.
Broadcast, recorded and live-streamed audio/video, and written content that relates to your home and community. Wherever you might happen to be when you look and listen.
Local news stories that matter to residents of La Grange and Fayette County at large.
From football to volleyball, from in-depth video interviews to live-streaming games, we'll have it all covered.
Broadcast music, streaming archives, concert updates, and the latest on local music venues.
Get live local weather updates on your smartphone wherever you are.
From restaurants to antiques fairs, a regular roundup of business in the Fayette County area.
Targeted Advertising Opportunities
Comprehensive levels of online advertising and business development opportunities for both locally-based and national organizations.
More Ways to Hear Us On the Internet!
You probably already know that if you're ever beyond the reach of our radio tower (whether you're elsewhere in Texas or around the world!), you can still use the LIVE media player located at the top of of all K-TIMe website pages to listen to our radio broadcasts. But did you know that because our signal is streamed on the TuneIn and Streema platforms that you can also listen to K-TIMe on their websites? Or use their apps to listen without a web browser on your Apple or Android smartphone, tablet, or even some SmartTV's? Use the appropriate link below (or check your SmartTV's app directory) to get set up for free listening anywhere!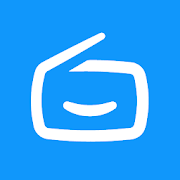 If you choose either the Apple or Android app to listen to K-TIMe – after you've downloaded the app and set it up – search for "K-TIMe" and then add it to your Favorites so it's always ready!